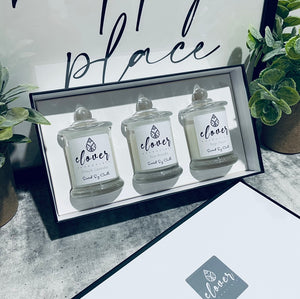 Yeah the Girls Candle Gift Pack! 
Includes 3 Small Candles encased in the cutest little gift box. 
• Beautiful (type)
• Flower Bomb (type)
• Love Spell (type)
All Perfume Type Fragrances for the Girls! 

Approx. 15hrs Burntime each Candle

Perfect gift for someone special or just to treat yourself!