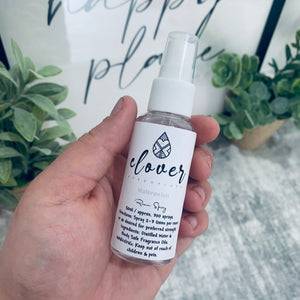 50ml Room Spray 
Choose your favourite scent and enjoy the beautiful aroma throughout your rooms. 
SHAKE WELL BEFORE EACH USE. 
Approx. 300 sprays. 
Directions: Spray 2-3 times per room or as desired for preferred strength. 
Ingredients: Distilled Water & Body Safe Fragrance Oils. 
WARNING: Keep out of reach of children & pets.