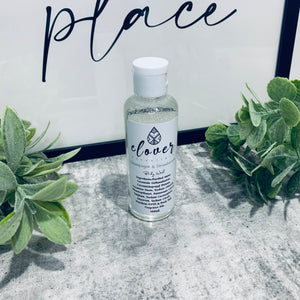 Lather up with this premium body wash, suitable for all skin types. Choose your favourite scent and treat yourself.. 💁🏽‍♀️
 Free from Parabens, Mineral Oil, Phthalates, Formaldehyde, Palm Oil and PEGs. Non-GMO, Cruelty-Free and suitable for vegans.
Ingredients: Purified Water, Cocomide Diethanolamine, Cocoamidopropyl Betaine, Cocamine Oxide,  Sodium Chloride, Phenoxyethanol, Ammonium Lauryl Sulphate, Sodium Cocosulphate ,Glycerine, Sodium Citrate, Disodium EDTA & A Range Of Body Safe Fragrance Oils.
Made in Australia.

Warning: If reaction occurs please seek medical advice. Keep out of reach of children & pets. 

Please be aware these take up to 3 days to make.