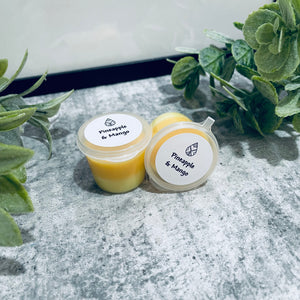 These Sample Pods are a Cheaper Option to try a scent before fully investing and committing to a purchase! 
Simply Melt your Sample Pod in a wax warmer or oil burner. 
Each Pod is approx. 10hrs of burn time. 
Depending on how many is purchased, these can be boxed & a Wish List may be included in your order! 
(This will help you keep track of what you love and what you don't, making it easier for you to place your next order!) 
Colour of wax may vary depending on scent & batch. 
Packaging and Labelling may also be subject to change at any time.