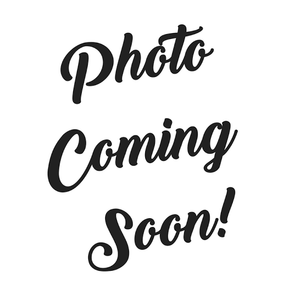 Mega Gift Pack perfect for any occasion! 


This Gift Pack Includes: 
1 x Small Candle (15 hrs BT)
1 x Soy Wax Melts (15 hrs per cube)
1 x Bath Crumble (85g *contains almond oil*) 
1 x Body Wash (100ml)
Cello wrapped pack and decorated with ribbon. Colour of ribbon & a personalised message can be arranged.

Please put in comment section at checkout the scents you would like for which product & personalised details or contact me direct through messages (via message link here/facebook page or text me on 0416310398)
Scents Available: 
100s & 1000s, 1 Million (type), 50 Shades (type), Ambered Sandalwood, Apple & Cinnamon, Australian Bush, Autumn Harvest, Baby Powder, Bamboo Musk, Beautiful (type), Bergamot & Patchouli, Black Raspberry & Vanilla, Blueberry Cheesecake, Buttercream Vanilla, By The Fire, Caramel Vanilla, Champagne & Strawberries, Chai Latte, Cherry Blossom, Chocolate Fudge, Cinnamon Vanilla, Citrus Fusion, Coconut, Cola Bottles, Cola & Raspberry Slushie, Cold Water (type), Cotton Candy, Daisy, Dragons Blood, Exotic Wood, Flower Bomb (type), Frangipani, Frankincense & Myrrh, French Lavender, French Pear, Fresh Coffee, Fresh Sage & Driftwood, Froot Loops (type), Gardenia, Grape Bubblegum, Green Tea & Lemongrass, Honey Wash (type), Japanese Honeysuckle, Joop Homme (type), Just Breathe (Sinus Relief), Lady Million (type), Lavender & Ylang Ylang, Lemon Meringue, Lilies & Leather (type), Lime & Coconut, Lotus Flower, Love Spell (type), Lychee & Guava Sorbet, Mango & Coconut, Mango Cilantro, Marshmallow, Mint Mojito, Monkey Farts, Musk Sticks, Ocean Breeze, Passionfruit, Peppermint Crisp, Pina Colada, Pineapple & Mango, Pink Peony, Pink Sugar (type), Raspberry Lemonade, Red Skin Lollies, Rose Jam (type), Sage Flower, Salted Caramel, Scotch Pine, Sea Salt & Driftwood, Sex on the Beach, Simply Vanilla, Sour Patch Lollies, Sun Washed Linen, Thai Lime & Mango, Vintage Leather & Sandalwood, Watermelon,
*Some Scents may be low stock or sold out, but I will contact you to find a substitute*